Monday, June 18, 2018 / by Richard Kinnell
Let's go see some open houses...
Many sellers think that open houses are what is going to sell their home. Open houses have been an integral part of real estate sales for as long as the real estate sales have been occurring. Open houses would have at one point, been an important part of your home marketing strategy. If you are a part of a younger generation, you may struggle to think of a world without the internet, but it really wasn't that long ago. And without the internet, open houses were a great way to showcase your home to several prospective buyers in a short time frame.
Fast forward to today, and we have the internet, with hundreds, if not thousands of real estate websites. On most of these websites you can browse as many listings as you like, for hours upon hours, without ever leaving the comfort of your own home. You can view photos of the interior and exterior of the home, see room dimensions, and become pretty familiar with any given listing. The internet has become crucial to selling homes. Almost every buyer client I have worked with, had started searching for homes online, before they ever started working with me.
To be effective, you must have a solid online presence. This includes a well designed website, and being active on various social media platforms to attain maximum exposure for a property listing. But there are so many REALTOR®s that aren't doing this. And there are many that are still advocating that open houses are the best way to sell a home.
The truth!
The truth of the matter, is that a very, very small percentage of homes are actually sold through an open house. If so few homes are being sold this way, then why are so many REALTOR®s still spending time doing open houses???
REALTOR®s do them because they are a great way to connect with new prospective buyers, and grow our business. Often times the people who come to view your home at an open house are not working with a REALTOR® of their own. If they were, they would in most cases view your home privately with their own REALTOR® , and would not be at the open house. So it's an opportunity to talk with people looking to buy, and to gain new clients. Now let's be clear, I am not saying that they are detrimental to the sale of your home, or that I don't do them myself. I do. But open houses are not the focus of my marketing plan when selling your home, and they shouldn't be your focus either. When a seller is aware of why they are done, and decides that they would like an open house, I of course will happily do it. But you should know that an open house is more likely to gain your REALTOR® more clients, than it is to sell your home. The goal of this blog is to help you understand that open houses may still have a role to play in selling a home, but that they aren't nearly as effective as they probably once were.
A better marketing plan:
In this industry we often hear a new seller client almost demand open houses every weekend until their house is sold. This is absolutely the wrong way to go about selling your home. If that is your REALTOR®s best and only marketing strategy, then it seems you have found a REALTOR® that is stuck in the 1980's. It is common when talking with potential seller clients, that they ask how often I will hold an open house to sell their property. Many of them are surprised when I say that open houses are not effective, and I explain why they are still being done today. Some people think their REALTOR® is lazy if he or she doesn't do an open house for them every weekend.
Open houses do not sell homes. A great marketing plan, including digital marketing, is what is selling homes. Just look at yourself as an example. Here you are on the internet, browsing through home listings, researching REALTOR®s, researching communities, all online. That is exactly why I maximize online exposure for every property I am selling. My listings will appear on the MLS, this website(as well as hundreds of other real estate websites), Facebook, Instagram, and Twitter. The advertising possibilities with social media are endless, and it truly is amazing how precisely you can target the right audience for a specific advertisement.
Effective social media advertising requires a solid understanding and knowledge of how each of these advertising systems and platforms work. Anybody can create a simple ad for your home, but to create an ad that garners the attention you want, and is effectively put in front of your specific target audience, takes skill. That is why Richard Kinnell Real Estate Inc. has a social media marketing specialist, who helps create paid social media ads, to ensure that your property listing is in fact getting the optimum exposure online. This digital exposure of your listing, combined with professional photographs (and of course the right price) is what gives your property the best opportunity for a sale. Digital advertising really only works if you have great photographs. Your home should be clean and organized, and some homes will need the help of our staging specialist. Once we have your home ready, my professional photographer comes in.
I am still astonished at how many listings appear online with the REALTOR® standing in the bathroom mirror, holding an iPhone sideways! Poorly lit, grainy, crappy photos will do you no favours. No matter how much money the REALTOR® spends promoting your listing online or elsewhere, if it doesn't have great photos, you are likely missing out on potential buyers. That is why I hire the best professional photographer for all of my listings. Whether it is a $2,000,000 property, a $325,000 starter home, or a $160,000 apartment condominium, I will always have professional photography for your listing.
A great online listing is like a 24 hour open house, and you don't need to leave your home!
Here is a comparison of listing photographs. Below is an actual photo taken from a local MLS listing - probably as bad as it gets! I think thats the bathtub? Even if this photo was clear, it would still be a bad photograph!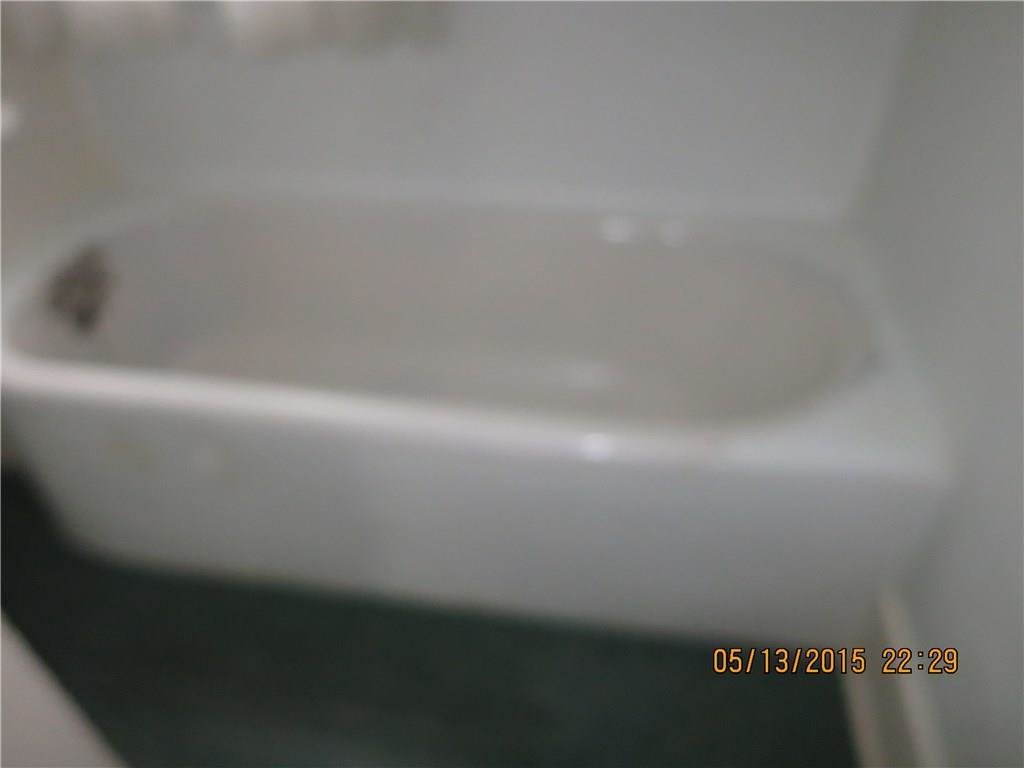 Below is a photograph from one of my recent listings. See the difference professional photography makes?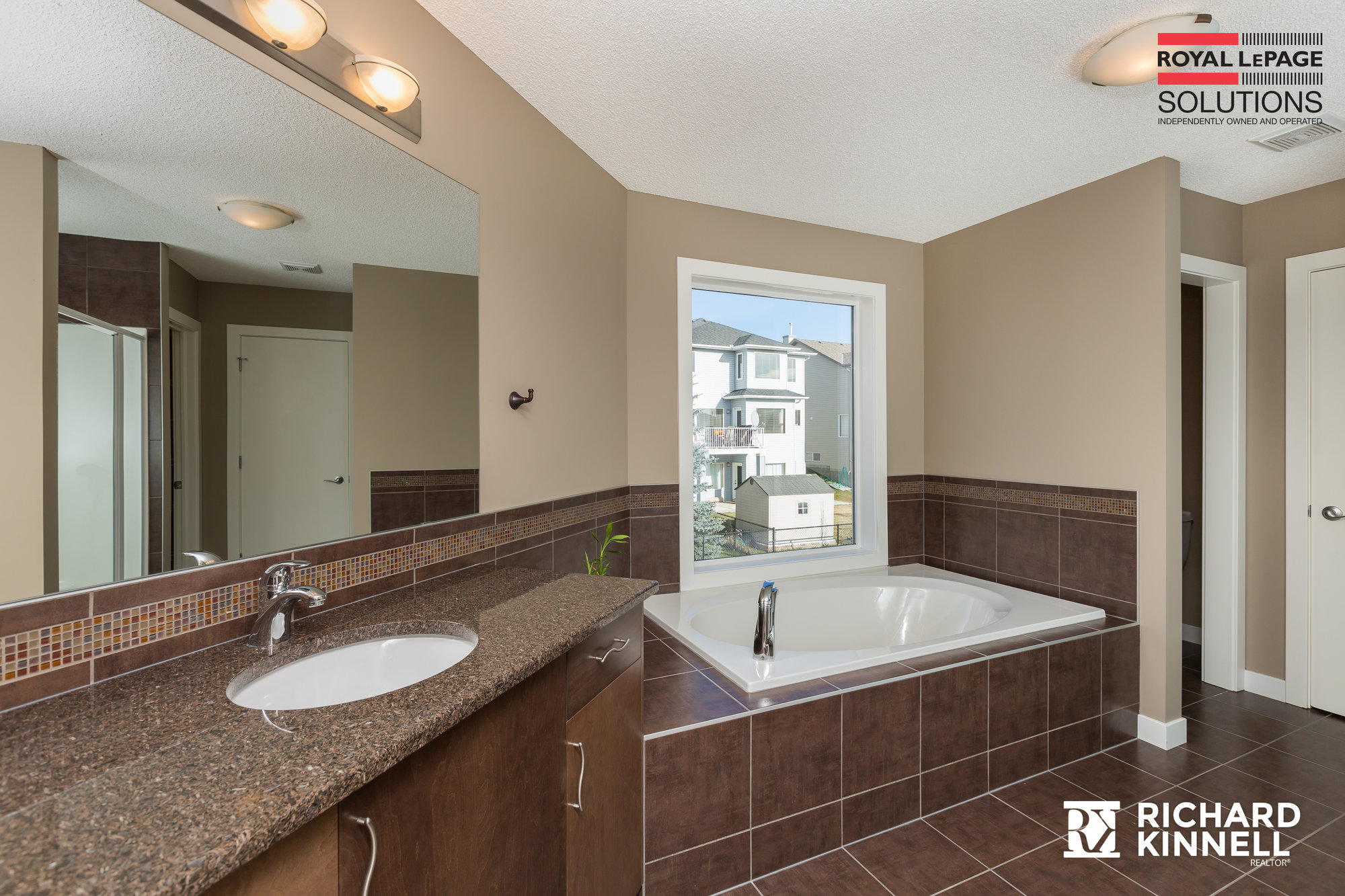 Video's are another great way to showcase your property online, see some of my listing videos below.
67 Mahogany Grove SE from UrbanMeasure // Media on Vimeo.
71 Cheyanne Meadows Way from UrbanMeasure // Media on Vimeo.
I also include floor plans for all of my listings. Sometimes it's hard to figure out how the photographs piece together. A floor plan helps buyers understand the layout of your home, before they ever set foot in your house!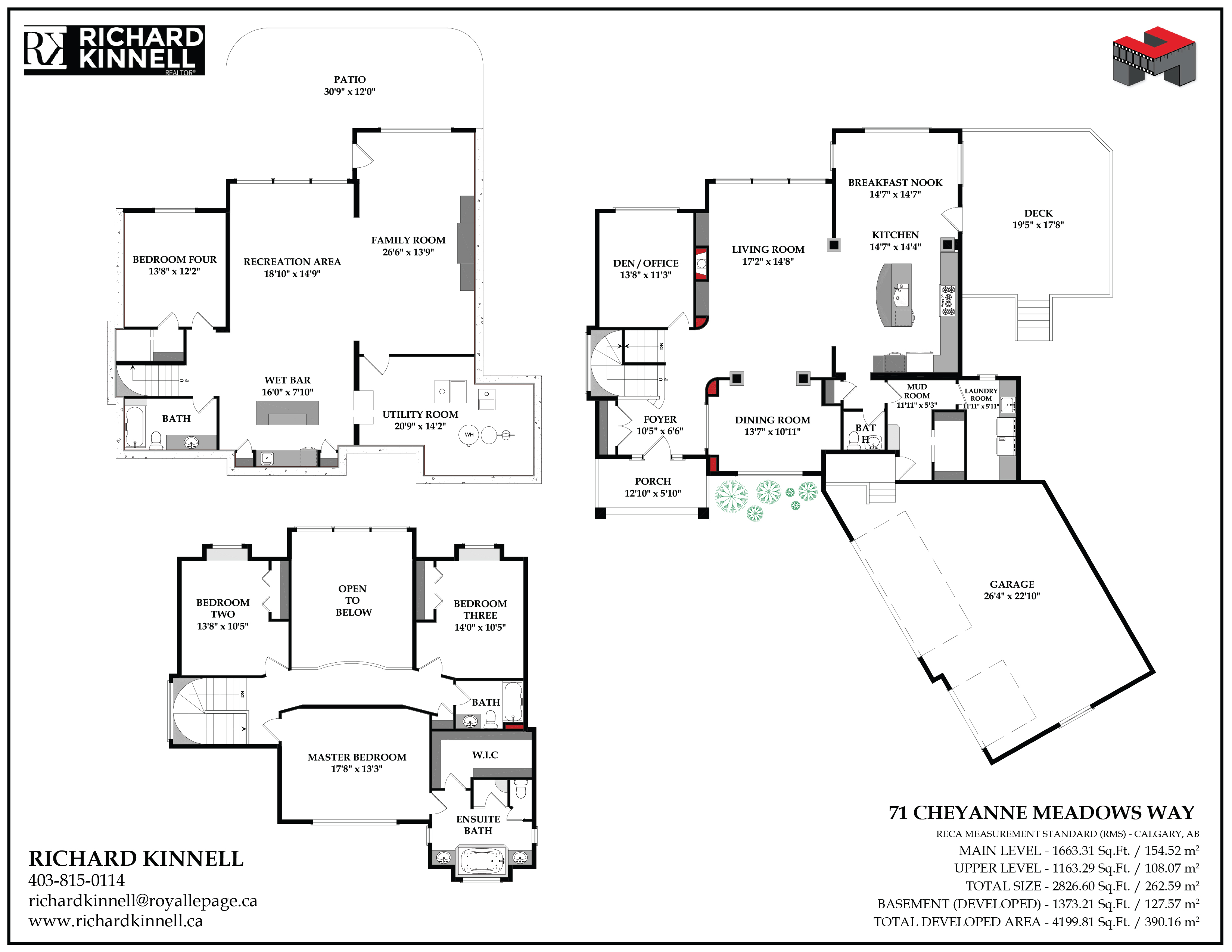 So should we still do an open house?
The answer to this would depend on your specific circumstances, including the timing of your listing. Often times, when I put a listing online, with professional photographs, optimum digital advertising, and the right price, the home is sold before we have the opportunity to hold an open house. This is a good problem to have!
I always discuss open houses with my seller clients, and explain why they are done, and how they fit into my overall marketing plan, so they know the truth about open houses. An open house can still draw attention within the community to your property, and it doesn't hurt your attempts to sell. It is just foolish if you rely only on open houses to sell your property. In my opinion, it would also be foolish to hold an open house relying only on 8 or 10 street signs to guide buyers to your property. Thats why, if the seller agrees, and we decide that I am going to do an open house, I do it differently.
Open house - done better!
Any open house I do will be advertised online, including social media to make sure that we get the maximum number of buyers to see your home. And that doesn't just mean a simple post to Facebook or Instagram. My social media marketing specialist creates advertisements online for each listing, appropriately targeting the right audience, depending on that specific property. This attains maximum exposure for your listing, and brings the most buyers to your open house. Many people that attend my open houses have come to the home after seeing an online advertisement, and were not drawn in by the signs I have set up in the community.
I also bring one of my favourite mortgage brokers to my open houses. This of course is dependent on our open house schedule aligning with the mortgage broker's, but in most cases, we are able to coordinate it so that I have a mortgage broker on site for your open house. My thoughts on this are simple - we need to remove as many hurdles as possible for someone to purchase your home. If by chance we do get a buyer through your home at the open house, and they LOVE the home, but haven't been pre-approved for financing, they can speak with a mortgage professional immediately.
All of these marketing efforts will help increase the general exposure of your listing, but it also helps ensure that buyers actually come to the open house. The last thing you want is to pack up your family and head out for an afternoon while your REALTOR® holds an open house, only to return hours later and learn that nobody came to view your home!
The bottom line.
Holding an open house will not harm your marketing attempts when selling your home. Just make sure you are working with a REALTOR® who understands how an open house should fit into today's real estate marketing. Your priority in selling your home should not be open houses, but should be with a comprehensive overall marketing plan including online advertising. It is important you understand the realities of open houses, and know that it is not likely that an open house will materially improve your chances of selling your home. Always ask your REALTOR® what their marketing plan is for selling your home. If the best that they can come up with is to hold multiple open houses - then you may want to look for a REALTOR® who recognizes that we live in a digital age, and has a better marketing plan.